What You Need Know About the Silverado EV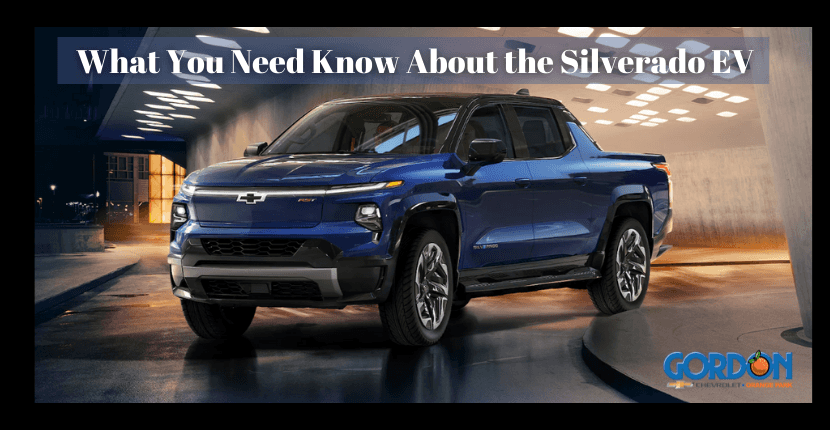 With Chevrolet's first-ever all-electric Silverado pickup, you can charge up your imagination. Powered by Ultium, the Chevy Silverado debuted at the Consumer Electronics Show, the world's most influential technology event on January 5, 2022. Not typically what you think of when you think of a truck, the electric Silverado is smart, agile, aerodynamic, and fast. The Silverado EV isn't just a truck. It's a category-defying, boundary-breaking game changer that can be what you need and want it to be. Get your electric Silverado at Gordon Chevy Jacksonville today!
What is the Chevy Silverado EV? 
The all-new electric pickup is the only electric vehicle worthy of the Silverado name. Even with all of the new aspects of the Silverado EV, make no mistake. The Silverado EV has a century-long reputation of truck cred to uphold. It features 120-Volt Charging and 240-Volt Charging capabilities and is compatible with DC Public Fast Charging. 
Powerful Performance and Comprehensive Capability 
Say hello to the open road with the Silverado EV. Producing over 660 horsepower and over 780 lb.-ft. of torque with wide open watts, the Silverado EV gives you powerful performance and comprehensive capability. It now features an available GM-estimated range of 400 miles on a full charge. With its high-performance engine, you can go from 0 to 60 mph in just 4.5 seconds. The open road is waiting. Embrace it with your electric Silverado now. 
Available Four-Corner Air Ride Adaptive Suspension lets you comfortably glide over the terrain that comes your way by automatically adjusting the suspension to the road conditions, resulting in a smooth ride. You can even adjust the height of your Silverado EV to help you get in and out easier.
Powered by Ultium 
The Silverado EV was built from the ground up to change the world. It starts with Ultium — the groundbreaking, all-new battery platform from General Motors that brings with it new power, new force, new flexibility, and of course, a new range of possibilities. The electric pickup is also equipped with Ultifi. Making a giant leap in vehicle connectivity and access, Ultifi is the intelligent software platform that keeps your vehicle functioning and personalized with over-the-air updates, downloadable apps, and new features so your vehicle system is constantly keeping up with you.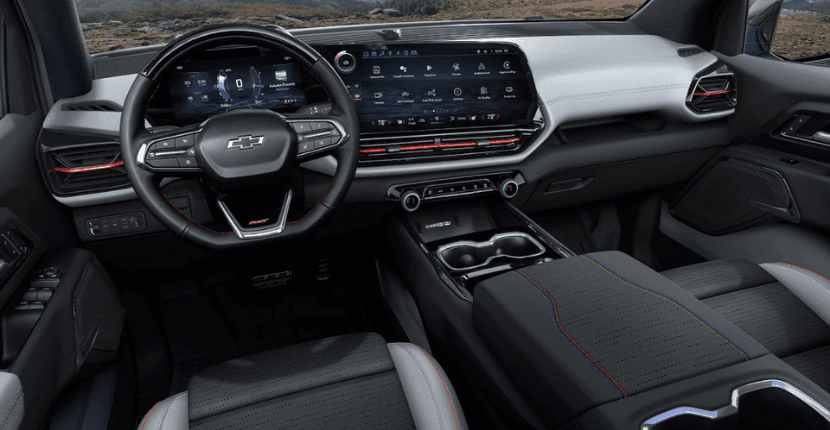 Now with Chevy Super Cruise 
Experience the freedom of hands-free with the Silverado EV's Super Cruise Driver Assistance Technology. Leave the stress of your daily drive behind. Enjoy hands-free driving and trailering across 200,000 miles of compatible roads in the U.S. and Canada, with available Super Cruise driver assistance technology.
Visit Gordon Chevrolet!
Looking for a Chevrolet dealer near me? At Gordon Chevy, we have a great selection of new and used cars Orange Park, FL. The Silverado has made life-long fans of leagues of truck drivers, and Chevrolet is allowing reservations of the Silverado EV now. Our sales staff is eager to help you find the model that you will love. Visit us to learn more about the exciting new Silverado EV or schedule a test drive today!