Chevrolet EV Models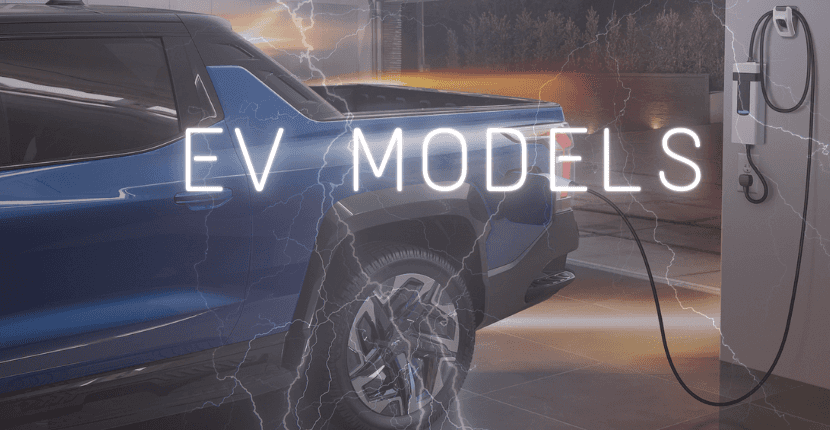 At Gordon Chevy, we have the best selection of new and used cars Orange Park FL. As new models become available, you'll be able to find them right here in Chevy Jacksonville. We're here to share exciting news about what to expect from the new Chevy EV lineup.
Silverado EV
2024 Silverado EV is almost here, and Chevy enthusiasts have been eagerly waiting for the release of this electric behemoth of a vehicle.
The specs of the Silverado EV are quite impressive, with a powertrain engine that produces over 660 horsepower and 780 lb-ft of torque. Furthermore, it has quick acceleration and can go from 0 to 60 mph in just 4.5 seconds. This EV pickup truck also features an estimated 400-mile range on a full charge and has a towing capacity of 10,000 lbs. It'll even have DC fast-charging tech to charge the battery within 100 miles of range in 10 minutes. Judging from the specs, Chevy manufacturers have been able to retain the power of the gas-fed Silverado while incorporating high-tech EV capabilities into it.
The Silverado EV also features a unique clever mid gate allowing their 6 footbeds to expand to 9 feet with the tailgate up and 10 feet with the tailgate down. This midgate doesn't simply allow long items to be hauled. An optional tonneau cover also creates a secure and weathertight compartment to store things in.
Equinox EV
Chevy plans to roll out the 2024 Chevy Equinox and is expected to be highly competitive in the crossover EV market. It'll feature General Motor's Ultium Platform, which will provide an impressive 300 miles of range. The range is the number of miles the vehicle can travel before the battery is depleted. Although the powertrains haven't yet been released, it's built on single and dual-motor configurations on top of the Ultium Platform. This could mean up to 580 horsepower.
The Equinox EV is going on sale in the Fall of 2023 and will be available in fleet and retail models, including the LT and RS trims. Currently, the suggested retail price starts at $30,000 for the LT trim and $40,000 for the RS trim.
The EV version will have a completely redesigned look compared to the gas-fed Equinox. Chevy has decided to take a bolder stance with its exterior featuring dramatic wheel design, chiseled body lines, narrow headlights, and grille-free front fascia.
Bolt EUV
The 2022 Bolt EUV is the most recent electric model to enter the Chevy lineup. This vehicle is the SUV version of the popular Bolt hatchback but offers a few perks, such as improved acceleration, better driving range, and a more spacious cabin.
It's available in three trims: LT, Premier, and Launch Edition. All Bolt EUV models come standard with a 200-horsepower electric motor and front-wheel-drive powertrain. It features a regenerative braking technology allowing for one-pedal driving, which helps to restore battery life and extend the Bolt EUV's range. With a modest engine, it does offer a surprisingly quick acceleration making it to 60 mph in only 7 seconds. Currently, the range for the EUV is estimated at 247 miles, and the DC fast charging allows for charging 95 miles of range in only 30 minutes. Perhaps it's the best quality is the fuel economy, which is rated at 115 MPGe.
Find the EV Lineup at Gordon Chevrolet
Looking for a Chevrolet dealer near me? Gordon Chevy, has you covered. We're your source for electric Chevy vehicles, including the new Silverado EV. Visit us to learn more about our upcoming EV vehicle lineup, including its features, technology, and specs before its release. Be among the first to get the electric Chevy Silverado by reserving it in advance. We're located at 1166 Blanding Blvd, Orange Park, FL 32065, or call our sales department at (904) 592-3846.