Chevrolet Super Cruise for Electric Vehicles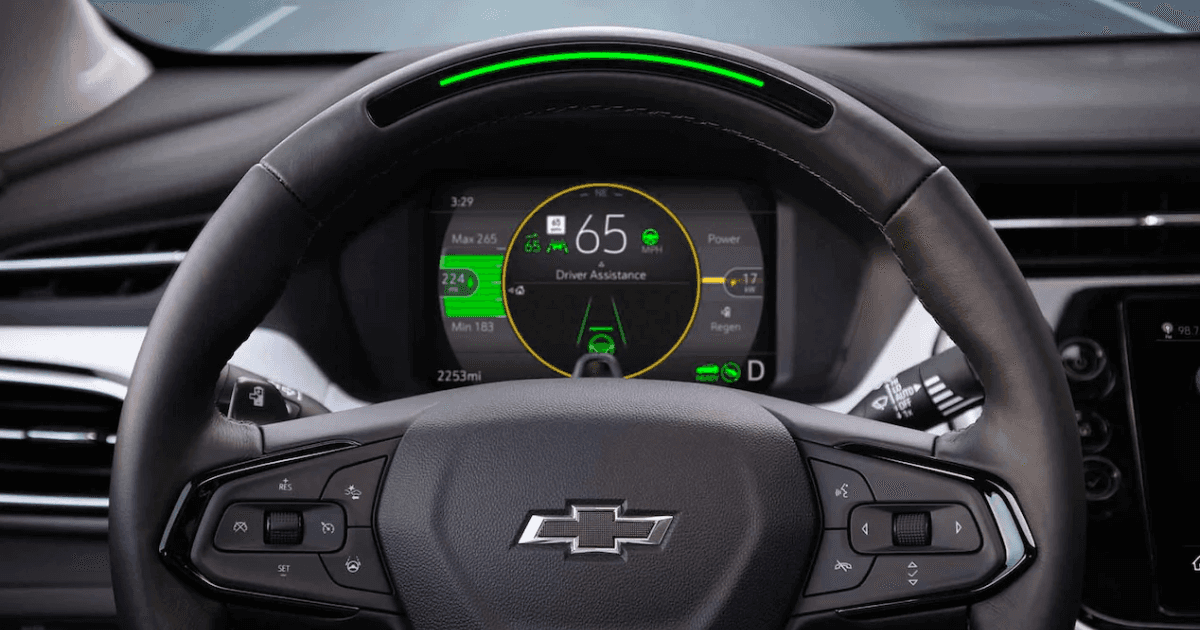 The future of cars is looking bright. While flying cars isn't yet a thing, hands-free driving certainly is. Chevrolet has been on the cutting edge of innovation. Chevy engineers have designed many high-tech driver assistance features to keep drivers, passengers, and pedestrians safe on the road. Let's take a look at what the Chevrolet super cruise is and how it works.
What is Chevy Super Cruise?
Chevy Super Cruise is a hands-free driver assistance technology that operates the vehicle under proper conditions and on compatible roads. This system uses car sensors to watch the road, high-definition map data for navigation, and an in-car monitoring system to ensure the driver is paying attention. This system only works when the driver attention is alert, meaning they must keep their eyes on the road and hands in their lap.
With over 200,000 compatible roads around the United States and Canada, the super cruise can be activated to help make your driving commutes more comfortable. This system primarily works with three safety features: adaptive cruise control, enhanced automatic emergency braking, and automatic lane-centering.
Adaptive cruise control is engineered to keep a safe driving distance between you and the vehicle ahead. The enhanced automatic emergency braking uses radar technology to prevent or reduce the severity of potential front-end collisions. And lane-centering utilizes GPS, sensors, and cameras to detect curves. The entire Chevy EV lineup has the super cruise built-in. These vehicles include the Bolt EV, Bolt EUV, Equinox EV, and Silverado EV.
New Changes to the Chevrolet Super Cruise
Chevy has made their advanced hands-free driving technology even better with their newest upgrades. This includes:
Enhanced Navigation Display: Super Cruise compatible roads will now be displayed in the in-vehicle navigation systems.
Automatic Lane Change: The vehicle can indicate when switching lanes is appropriate and optimal, and initiate the maneuver while still following the signaling protocols.
Trailering: Even if you're lugging a camper or boat behind your Chevy vehicle, you can still activate the Super Cruise feature.
With these new upgrades, the super cruise is more convenient and easy to use than ever.
Find Chevy EV Models at Gordon Chevrolet
With Chevy EV vehicles, the future is now. We offer a wide selection of Chevy vehicles, including the EV lineup; you'll find the super cruise equipped. Learn more about all of the driver assistance technology and connected services available at Gordon Chevrolet. Visit us at 1166 Blanding Blvd, Orange Park, FL 32065, or call our sales department at 904-592-3846.