2024 Silverado EV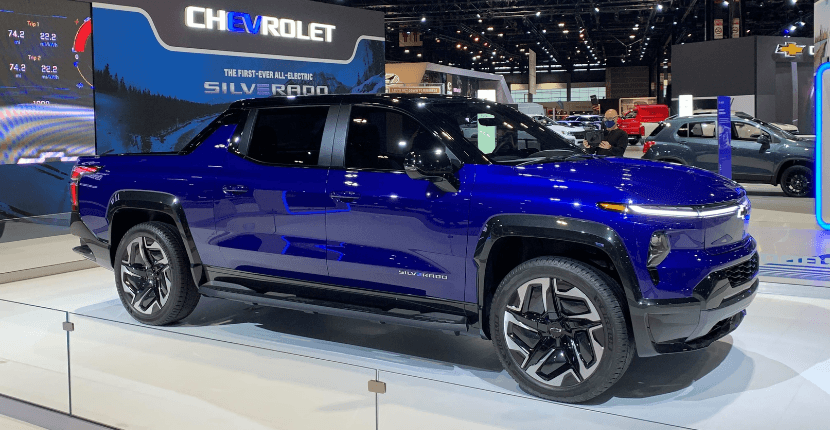 At Gordon Chevy Jacksonville, we offer a wide selection of new and used cars, trucks, and SUVs. We have the most comprehensive inventories of used cars orange park fl. Chevy has announced the release of their first-ever electric Chevy Silverado, and many customers are already lining up to reserve it. This means the Silverado electric truck will be solely powered by batteries. Read on, and we'll give you the inside scoop of what's expected.
Performance
Like other EVs, the Silverado function on electrical power, meaning the car needs to charge and has a range that it can drive before needing another boost. Thanks to the help of General Motors, their battery is expected to run on the Ultium platform, which offers a range-per-charge of over 400 miles. The range is quite high and beats out the Humma EV. Additionally, the DC fast-charging tech can power the battery within 100 miles of range in 10 minutes.
Although the powertrain currently isn't clear, it's expected to rival many of its competitors. This means you can anticipate a ballpark of 500 horsepower (373 kW). However, it is also rumored that a 1,000 horsepower Silverado could be in the making. Also, the EV Silverado will feature a built-in all-wheel drive for enhanced traction with four-wheel steering baked in.
Exterior and Interior
Of course, the Silverado has a stunning appearance, and it'll keep much of the same exterior as the gas-fueled version. However, one unique aspect is that it'll come with a fixed glass roof which provides expansive visibility and increased headroom. This is the first application for the pickup, and it'll make the electric truck feel more luxurious.
The Silverado EV also features a unique midgate which enables their 6 footbeds to expand to 10 feet with the tailgate down. Their tonneau cover also ensures a weathertight and secure compartment to store things in.
Expect the interior to contain high-end material with leather upholstery, open-pore wood trim, and a handsome dashboard with a large center touchscreen. Previous Silverado versions have 31 cubic feet of cargo space, which would be a great estimate right now.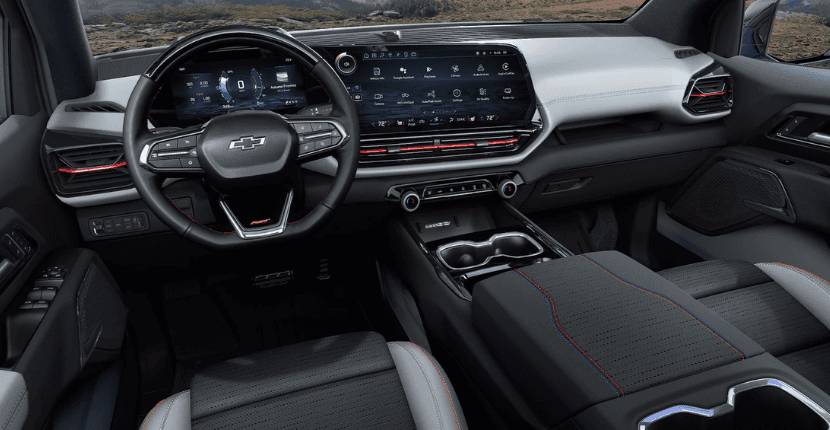 Super Cruise
One of the EV Silverado's most innovative features is their new Super Cruise, driver assistance technology. Under proper conditions, the Super Cruise enables the hands-free operation of the vehicle. This unique technology works in tandem with the Adaptive Cruise Control, which can brake and accelerate to maintain a safe driving distance at all times between your truck and the car ahead.
Additionally, the Super Cruise technology receives information from Chevrolet Connected Services and utilizes real-time navigate mapping and the vehicles sensors and positioning cameras to detect curves on the road. As a result, this technology is the perfect feature for long commutes and road trips. Super Cruise is compatible with over 200,000 miles of roads in both the US and Canada.
Reserve the 2024 Silverado EV at Gordon Chevrolet
Gordon Chevy is the Chevrolet dealer near me you've been looking for. If you're interested in the newest 2024 Silverado EV, be among the first to get it. Simply put in your Silverado reservation with us. As soon as it's available, it'll be yours. Visit our dealership at 1166 Blanding Blvd, Orange Park, FL 32065, or call our sales department at 904-592-3846.